Folkdancing in NJ
Folkdancing in NJ is very vibrant! Come join the groups in our area!
Folkdancing in America is an amalgam of the folk traditions of many countries around the world. Typically, dances are drawn from Eastern and Western Europe, Israel, and the Americas. Some people come for the great music!
Groups in the NJ area welcome beginners by teaching easy dances at the beginning of the session, with teaching and more intermediate-level dancing after that. Partners aren't needed.

Here are pages devoted to NJ dancing: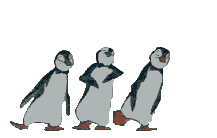 Folkdancing:

Edison Folk Dancers (may be restarting)
Highland Park Folkdance Circle
Monmouth Folk Dancers (Red Bank)
Morristown Folk Dancers
Palisades Folk Dancers
Princeton Folk Dancers
Jim Gold - Northern NJ, CT and NY

Contra dancing:
Swingin' Tern (Click on Swingin' Tern Panel)


Here are good resources with folk dance music and instructions:
Instructional videos from our own MFD group
Instructional videos from our YouTube channel
Andrew Carnie's folkdance instructions, with links to videos on the web
Calif folkdance federation's teacher contact list
Calif folkdance federation's list of dances for each teacher
Dancilla's dance instructions and videos
LOTS of Balkan, Greek, Turkish, Hungarian music and videos from Dunav, a non-profit group in Jerusalem
Bob Shapiro's list of dance notes
The Internet Archive (aka "The WayBack Machine") collection of out-of-print 78s and vinyl recordings of dances (hundreds of mp3s!)
The direct link for these is here: ia601403.us.archive.org/8/items/InternationalFolkDances. For each dance there are other files, but choose the mp3s.