Maplewood NJ Folkdancers
Come join the Maplewood folkdancers!
We typically draw from the dance traditions of Eastern and Western Europe and Israel. Partners aren't needed.
We welcome beginners with easy dances taught at the beginning of the session; followed by intermediate-level dances, and open dancing after that.
Dance on Thursdays from 8:00pm - 10:15 except 7:30 - 10:00pm during the summer. We usually dance at Burgdorf Cultural Center, 10 Durand Rd, Maplewood (in air-conditioned comfort!).
Directions below.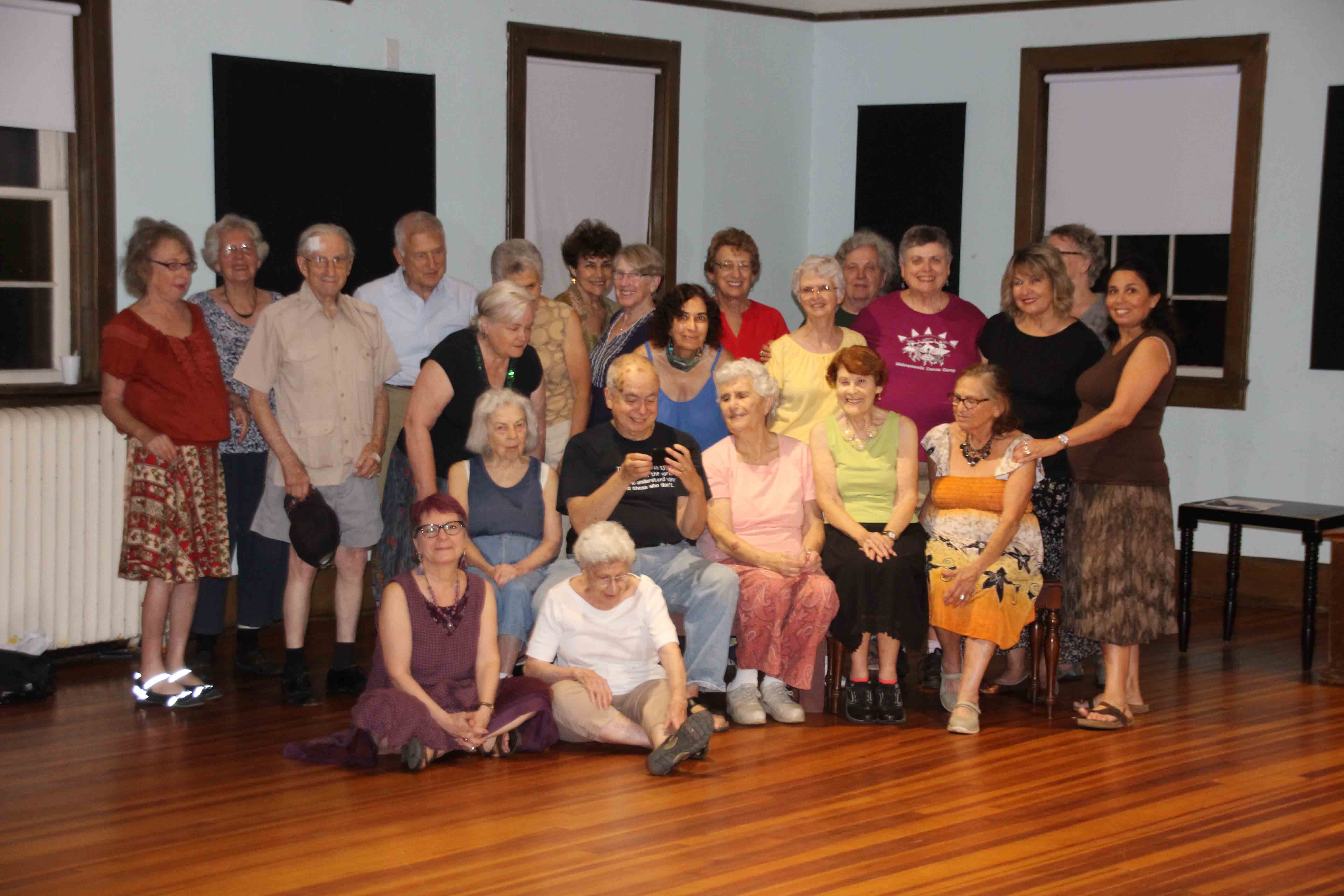 Special events:
The last Thursday of each month is party night (no teaching). We celebrate our anniversary party at the end of each March. During the year, we usually have workshops, featuring nationally famous choreographers.
Schedule:
8:00-9:00pm Teaching
9:00-10:15 Open dancing
Cost: $5.
Need directions? Directions as text
Call these contacts for further information:
Juliette 973-376-7568 or Susan 973-744-1765
Back to main Northern NJ dance page
Happy Dancing!

Some other items you may be interested in:
rounds
singing
rounds galore
information about songs
learn to sing
more information about singing